Find the right Ezyloader for you
Extend your Ezyloader with these accessories: Drum lifters, pallet forks, rock grab and Gas Bottle & LPG Cylinder Lifters.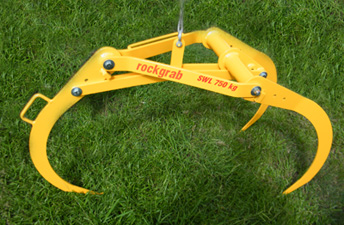 Hard rock just got easier.
The Ezyloader Rock Grab is an underhook tool for those who want to move rocks and small boulders around with speed, ease and safety. Grasps those awkward shaped rocks and hangs on to them tight. Keep control of those rocky payloads! Works with any model Ezyloader.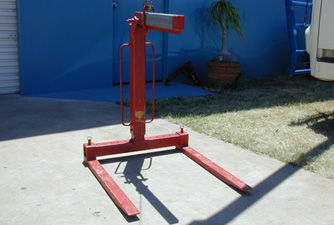 Instant forklift!
The Pallet Fork hooks onto any of the Ezyloaders, allowing you to lift and move loads on pallets.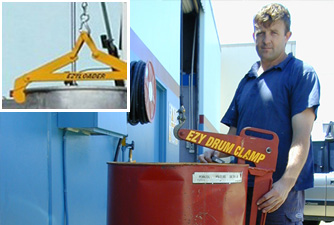 Drum up some business!
Two different types of drum lifters can be obtained as accessories with your Ezyloader.
Gas Bottle & LPG Cylinder Lifters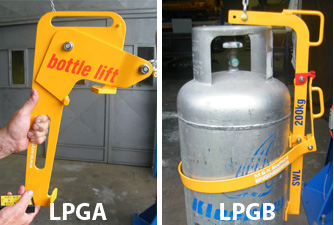 It's a gas, gas, gas.
Two different types of gas bottle lifters, one for industrial gas bottles (Model A) and the other for large LPG cylinders (Model B).